Ideal storage facilities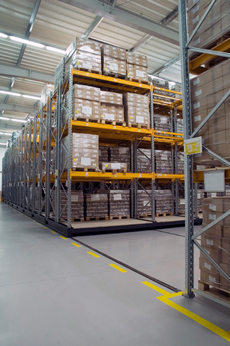 Looking for a reliable storage facility? Transinfo Expeditie has a modern depot where you can store your goods on a short- or long-term basis. Our site in Enschede combines outstanding accessibility (free-flowing roads) with an ideal location in the Berlin – London – Brussels triangle.
If security is an issue, Transinfo has a special storage facility for high-value goods. This area has the highest-possible level of security certification (TAPA class "A").
Click here to find out more about our storage services.