TAPA-A

The security of your goods is important. Our security measures are of the highest order, which is why we are one of the few logistics companies in the Netherlands to hold a TAPA class "A" certificate.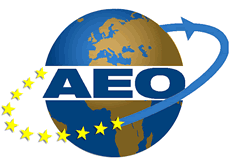 Transinfo is an Authorised Economic Operator (AEO) and holds the AEO Safety certificate (AEO-S). Therefore Transinfo and its customers benefit from:
fewer physical and document inspections
priority when selected for an inspection
inspections carried out at a specific address when the holder so requests
no inspection of criteria inspected earlier when an application for a permit is submitted
Advance notification of inspections
The submission of fewer data in summary declarations
Recognition of the AEO security certificate by other countries (outside the EU)
The combination AEO-S and TAPA-A FSR delivers extra financial benefits and quicker logistic handling to customers of Transinfo.